Barrett's Oesophagus Treatment for Barrett's Disease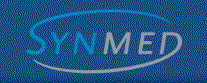 Barrett's Disease - wouldn't YOU rather live without it?

Barrett's Disease - millions of people around the world suffer needlessly from Barrett's Oesophagus, which has been known to be associated with chronic gastro-oesophageal reflux disease, or GORD.

This site provides information on the HALO 360 System that is designed to treat and circumferentially remove the diseased oesophageal lining referred to as Barrett's Oesophagus, without harming the underlying tissue layers.

This new Barrett's treatment developed in the United States by BÂRRX Medical Inc was cleared by the U.S. Food and Drug Administration in 2001, approved by the National Institute for Clinical Excelence (NICE) in 2010, and is now distributed in the United Kingdom by SynMed.

Information provided on Barrett's Disease in this website is based on data from the United States and is intended to provide general information and patients are advised to speak to their doctor regarding their specific condition.

Learn about The UK National HALO Patient Registry... Click here to find out more




| | | | | |
| --- | --- | --- | --- | --- |
| Barrett's Disease | Barrett's Oesophagus | Barrett's Esophagus | Barrett's 0esophagus | Barrett's Esophagitis |
| Barratts Disease | Barratts Oesophagus | Barretts Esophagus | Barretts 0esophagus | Oesophageal Cancer |

FOR PATIENTS

Are you living with Barrett's Oesophagus? Wouldn't you rather live without it?

FOR DOCTORS &
HEALTHCARE PROFESSIONALS

Offer your patients and alternative to "watchful waiting" with this short well tolerated minimally invasive procedure to ablate Barrett"s Oesophagus.
--- Part of the Synmed Group ---
WWW.BARRETTS-OESOPHAGUS.CO.UK
Site developed by :
www.thaiwebpro.com